mercredi 18 mars 2009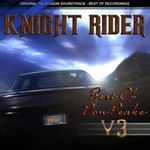 Don Peake
Hitchcock-Media (Infos)
Disponible le 23 mars.
Série TV réalisée en 1982 (infos) : K 2000.
Ce 3ème volume propose la réédition à l'identique du cd promo édité en 2000 par Hi-Tech Records. Il contient donc les scores des épisodes "Knight of the Chameleon" (S3-10), "Lost Knight" (S3-09), "K.I.T.T. vs K.A.R.R." (S3-05) et "Knight in Retreat" (S3-19). Infos sur les deux précédents volumes ici.