mercredi 18 mars 2009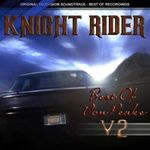 Don Peake
Hitchcock-Media (Infos)
Disponible le 23 mars.
Série TV réalisée en 1982 (infos) : K 2000.
Cette édition propose les scores des épisodes "The Topaz Connection" (S1-15) et "Hearts of Stone" (S1-13). A noter que cet épisode est le premier mis en musique par Don Peake qui en a par la suite composé 76 autres soit quasiment tous les épisodes de cette série excepté les 12 premiers qui ont été signés par Stu Phillips (édité par Film Score Monthly). Le premier volume, édité en 2005, proposait les scores des épisodes "Let it be me" (S2-20), "Scent of Roses" (S4-11), "White Bird" (S1-18), "Junk Yard Dog" (S3-13), "Halloween Knight" (S3-04) et "Mouth of the Snake" (S2-19).